Profile: National Wine Centre of Australia
About Nicholas
I created this blog to really help Adelaide brides who are planning their wedding. I've been been a professional photographer for 15 years. My work has appeared in the New York Times, Style Me Pretty and brides.com. In 2015 Style Me Pretty interviewed me, in 2016 Complete Wedding Magazine called me "One of the World's Best Wedding Photographers".
Profile: National Wine Centre of Australia
For this profile I spoke to Olivia Bryant, Wedding Sales Executive at The National Wine Centre of Australia in Adelaide.
Tell us about your venue. How long have you been holding weddings and how many weddings do you hold per year?

The National Wine Centre was officially opened in 2000 and set on the edge of the picturesque Botanic Gardens. We provide 4, pillar-less wedding venues, each offering a unique back drop to your wedding, including distinctive architecture and natural light and we love to watch our couples transform these spaces into a reflection of themselves and their vision.

We also offer two ceremony locations onsite which can accommodate for both a lavish or intimate service. We normally hold just over 80 weddings per year.
Why should a couple consider your venue over other venues?

Our packages are very flexible and we pride ourselves on the ability to tailor each package to suit the requirements of our couples. Our Chef de Cuisine Steven Clark is always willing to create an individualised menu, ensuring the use of locally sourced produced and is often present at our menu tastings so that couples and their families can discuss the options available. We also offer couples a winery setting whilst residing in the heart of the city and boast our own vineyard and extensive wine cellar, which provides excellent photo opportunities. These spaces are accompanied by our Wined
Bar, which includes an innovative Enomatic wine tasting system, with 120 wines and tapas inspired menu available for your guests to enjoy during the time between your ceremony and reception.
What's the first thing brides usually ask when they come and see you?

I would say the most common question is how quickly couples need to book suppliers such as florists, photographers and entertainment. My best piece of advice would be to try to get as much done as early as you can as it will save you a lot of unnecessary stress in the lead up to your big day.
What size functions can you hold/host?

The National Wine Centre can host functions from 50–500 for a cocktail style function or from 50–300 for a sit down event.

Can couples bring in their own caterer? What about alcohol?

Unfortunately we don't allow outside catering as our Chef de Cuisine and his team create and prepare all of the dishes we offer onsite. In terms of alcohol, you can definitely provide your own, however there is normally a corkage fee involved. This is something that we can incorporate into your package.

Can the ceremony be held at your venue?

Yes, we have two locations that can be utilised for the wedding ceremony including our Stables Lawn Area and Hickinbotham Terrace. The terrace offers easy access for guests via the side pathway at the Eastern end of the building and the Stables lawn area is accessible by the side stairs off the main ramp. Both areas offer dappled shade from the surrounding trees. Our packages include 40 Americana chairs, a signing table and chairs, red or black carpet runner and use of the venue for a 2 hour duration.
Are the couple free to decorate as they like?

Yes, absolutely! We always have different styles showcased throughout the centre and this ensures that our couples are able to make the space their own for the night.

If your venue is outdoors is there a backup space in case of rain?

Whilst the majority of our venue is indoors, we do host ceremonies on our Hickinbotham Terrace and Stables Lawn Area. As part of our ceremony package we provide all couples with a complimentary wet (or hot!) weather back up in one of our smaller function rooms.

Could you give our readers some indication of the range of prices for hiring your venue?

Our packages range from $115.00 - $170.00 per person depending on what you are looking to offer your guests. In saying this, all of our packages can be tailored and we can mix and match items from each package to ensure your wedding package reflects your needs.
How early do couples need to book you?

This will depend on the number of guests you are looking at and also the time of year that you are wishing to book in. For our Hickinbotham and Exhibition Hall I would say you are looking at between 12 and 18 months in advance and for our Vines and Gallery Room between 6 and 12 months in advance.

What time at night can weddings stay at your venue?

Normally our weddings conclude between 12:00am and 12:30am, however this can be extended
upon request.
Do you offer accommodation options?

Whilst we are unable to provide accommodation options onsite, we work very closely with Pullman Adelaide and can provide a discounted rate for the bride and groom, including breakfast the following day and also facilitate the organisation of a discounted group rate for their guests.

What other (if any) wedding services do you offer?

We work very closely with our preferred suppliers, such as Scene Change and Modern Party Hire to provide quotes for lighting and theming options and can also organise things such as additional furniture or different styling elements for your wedding. We will then liaise with them to ensure these items are booked in for you and that everything is assembled correctly on the day.
How can people get in contact with you?

The best option is to visit our website https://wineaustralia.com.au which has a direct link to our email address or contact number. Your enquiry will then be sent through to myself and I can then provide you with information you require.
Photos of the National Wine Centre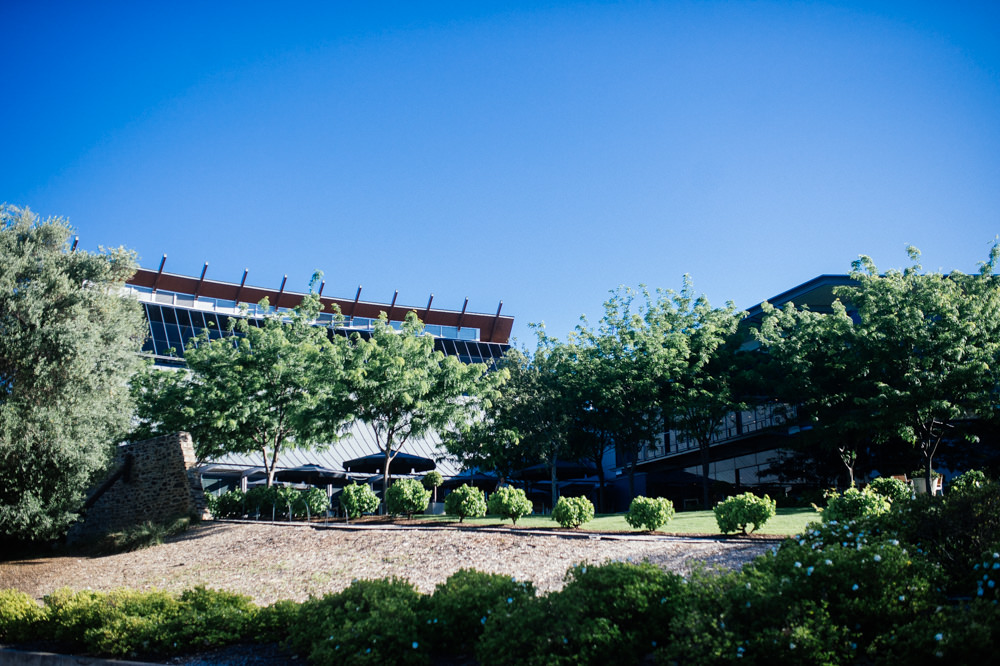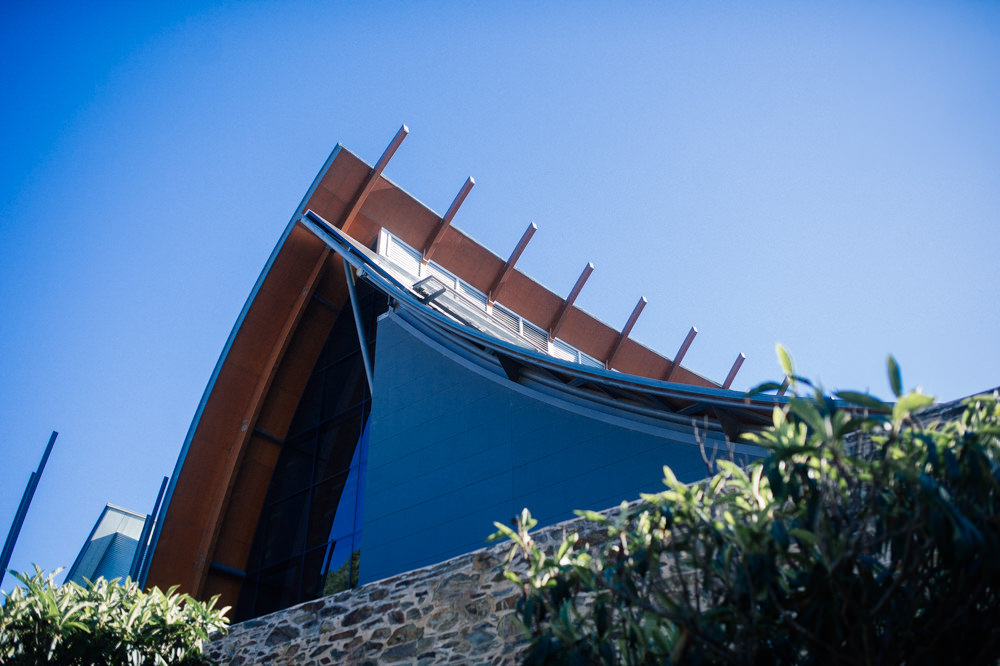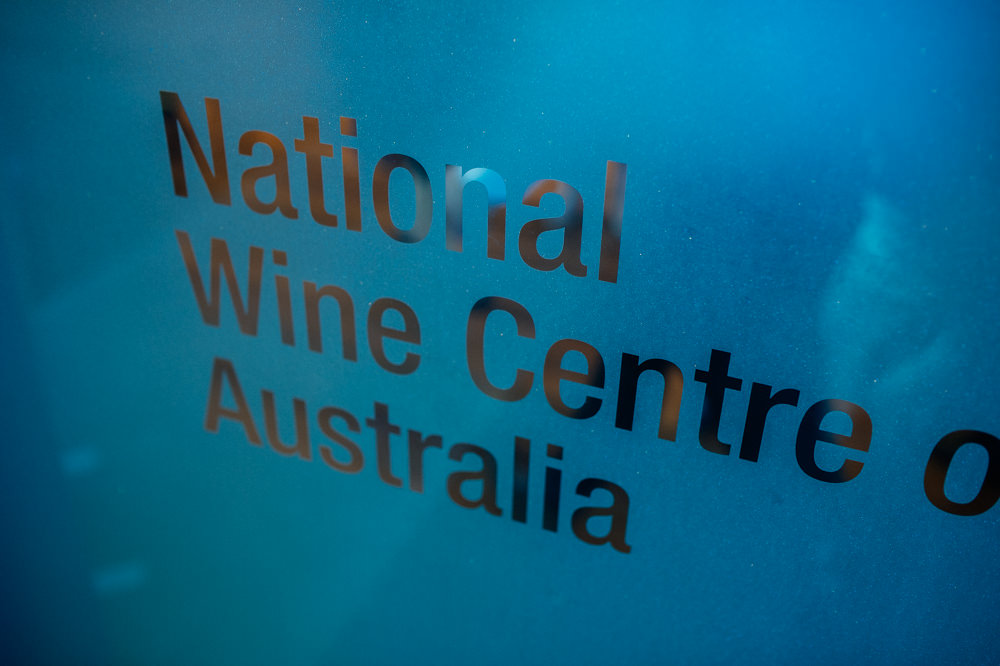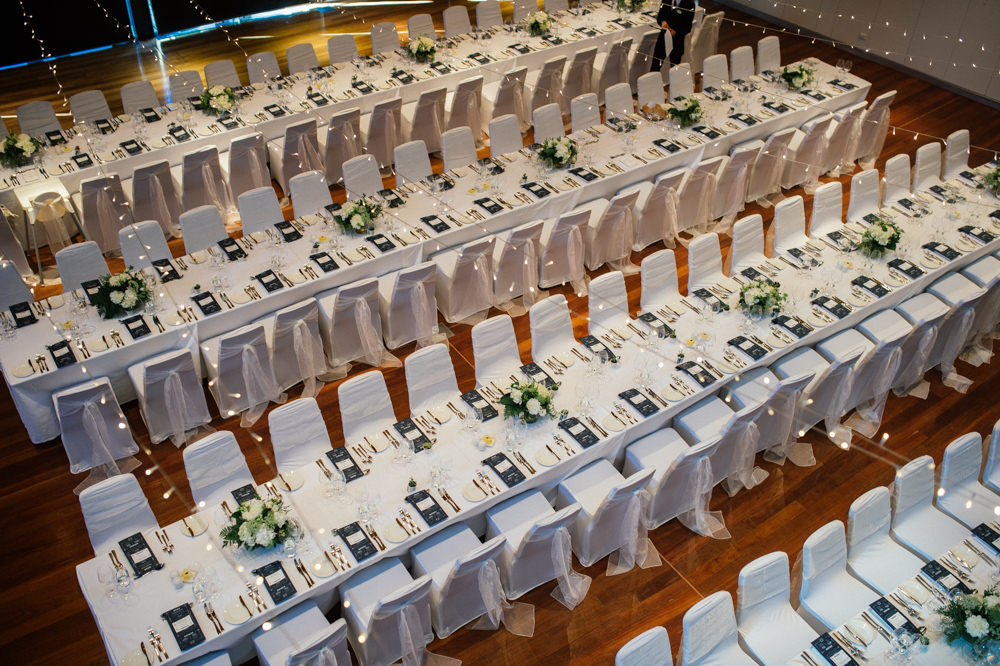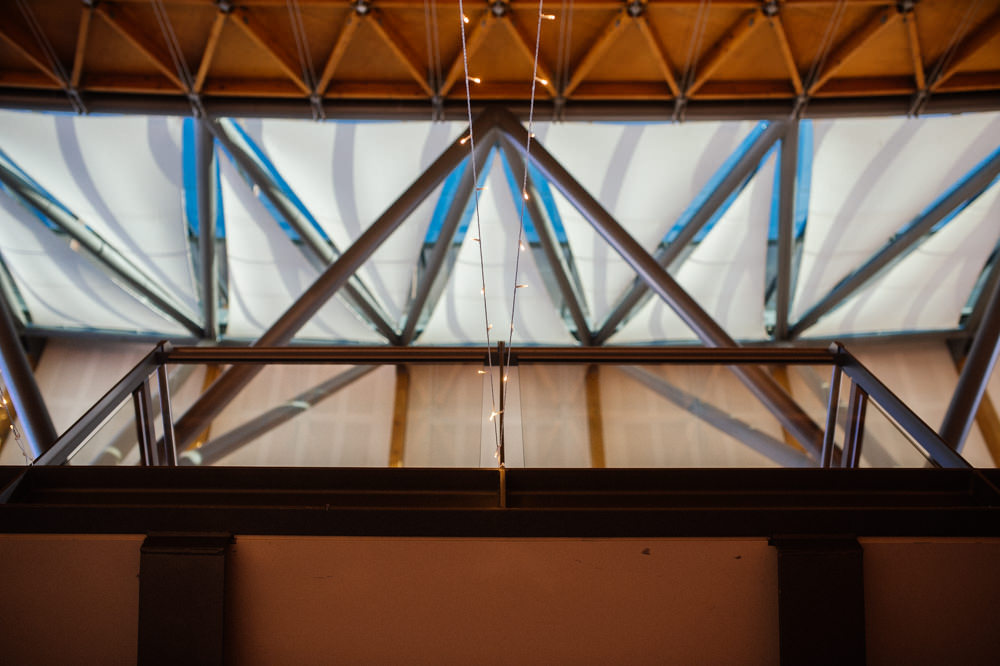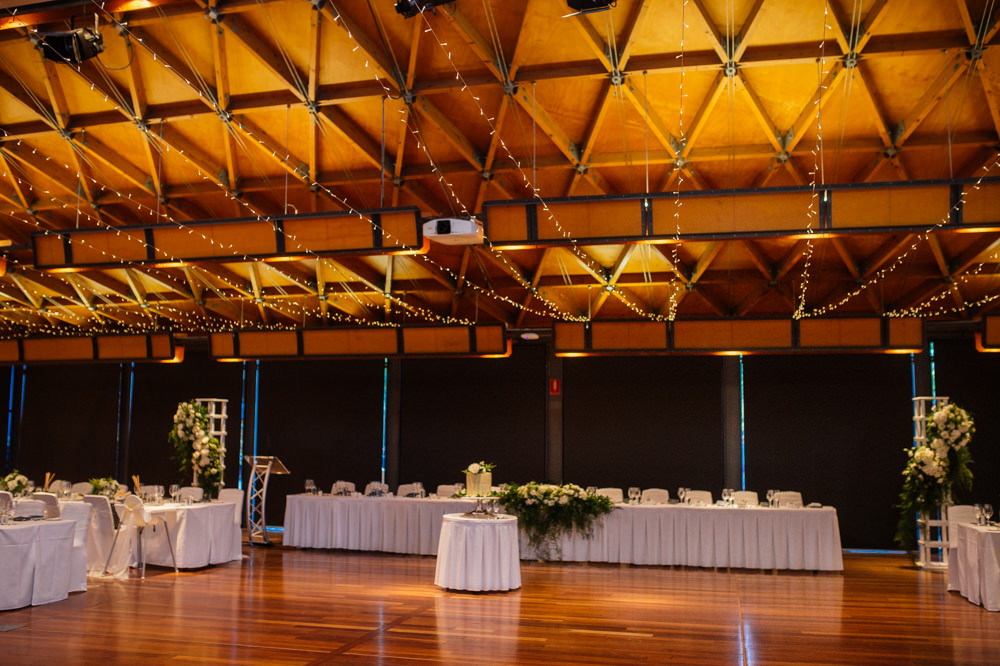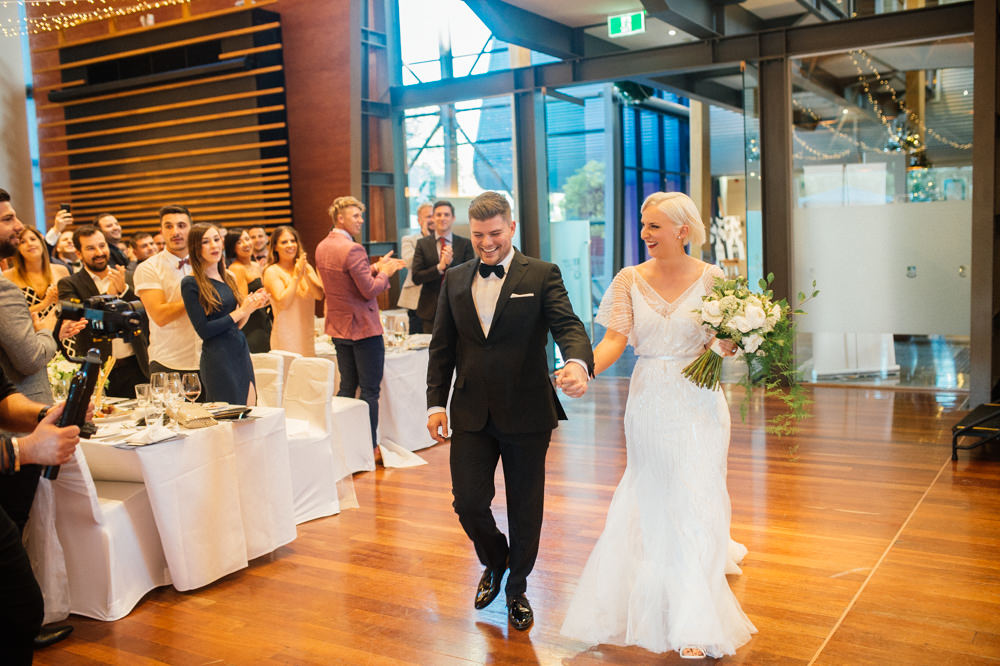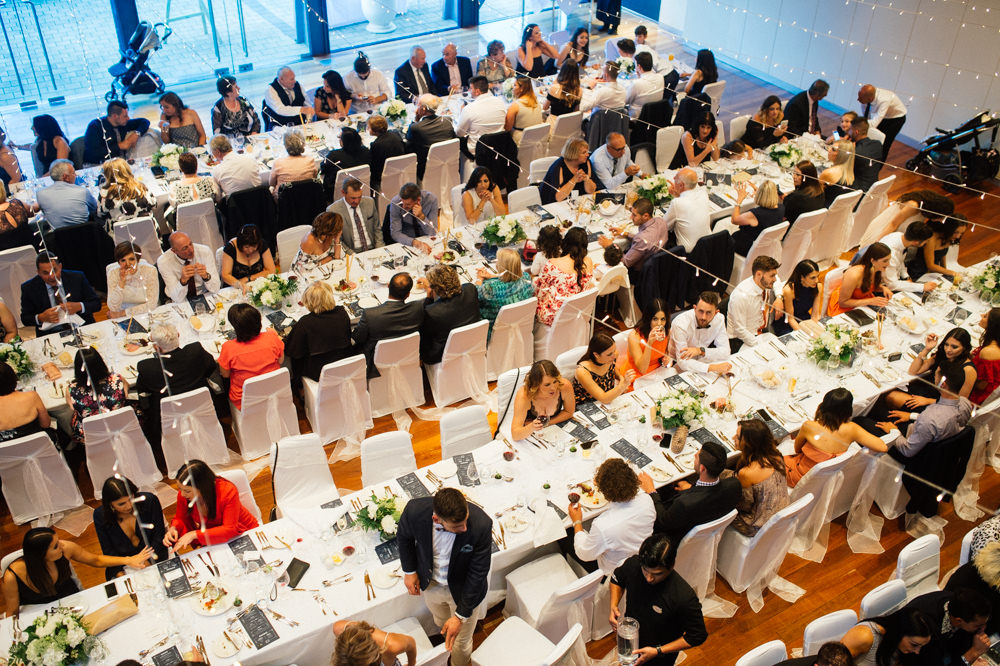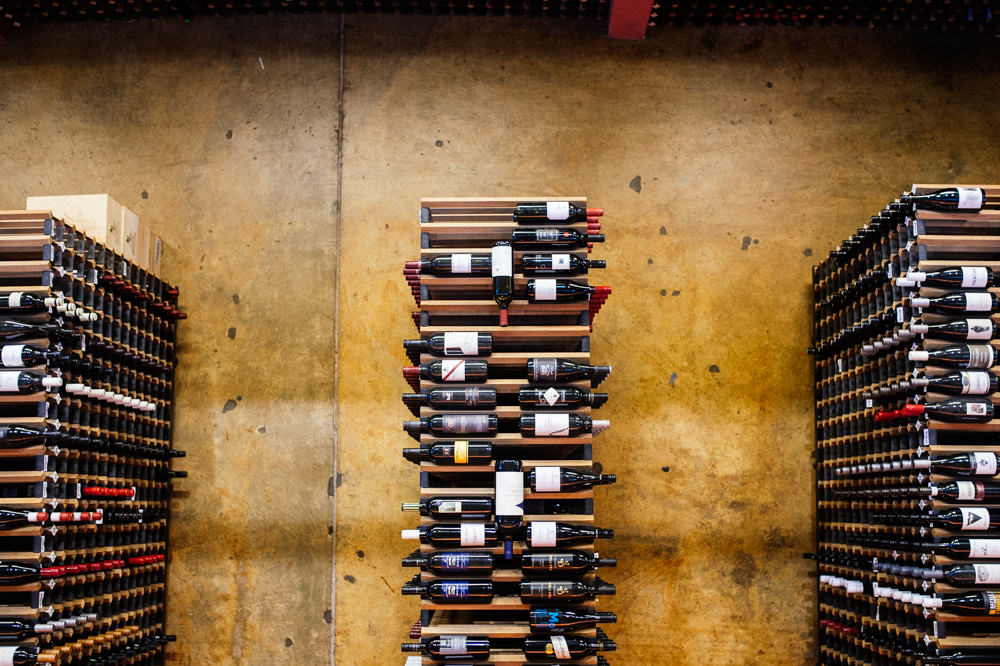 All photos supplied by Nicholas Purcell Studio
Website: National Wine Centre

Telephone: (08) 8313 3355
Address: Hackney Rd & Botanic Rd, Adelaide SA 5000
More Venue related posts from the Adelaide Wedding Blog