Profile: Longview Vineyard
About Nicholas
I created this blog to really help Adelaide brides who are planning their wedding. I've been been a professional photographer for 15 years. My work has appeared in the New York Times, Style Me Pretty and brides.com. In 2015 Style Me Pretty interviewed me, in 2016 Complete Wedding Magazine called me "One of the World's Best Wedding Photographers".
Profile: Longview Vineyard
Adelaide Wedding Blog: Wedding Venues
For this profile I spoke to Jessica Whitaker, Event Manager at Longview Vineyard.
Tell us about your venue. How long have you been holding weddings and how many weddings do you hold per year?
The Adelaide Hills are home to some of Australia's finest and most exciting vineyards and Longview Vineyard is no exception. Just 45 minutes from the heart of Adelaide Longview offers you the most pristine and picturesque venue for your wedding. Surrounded by beautiful vineyards, waterways and historic buildings, Longview is primed for a serene experience. After being planted as a vineyard in 1995 our first vintage was in 2001, with weddings starting shortly after in 2002. We do approximately 55-60 weddings a year which keeps us busy!
Why should a couple consider your venue over other venues?
Aside from the breathtaking views in every direction you turn, Longview is one of the few venues that can cover all aspects of your event, from ceremony to reception to accommodation for up to 36 guests- and we have a dedicated Events team with loads of experience who love nothing more than creating the perfect wedding for each individual couple and will guide you every step of the way
What's the first thing brides usually ask when they come and see you?
We always aim to send couples our detailed wedding package before they visit, this covers venue hire and inclusions, menus, beverages, accommodation etc- so ideally they already have a clear idea of our offer before they meet us, and the visit really is focused on seeing the space, walking through how the day would unfold and envisioning how we can utilise every facet to create a unique and memorable occasion
What size functions can you hold/host?
Our Barn can cater for 55-150 guests in a seated format or 80-180 guests for a cocktail reception- but we also have options for intimate weddings in our gorgeous new Tasting Room or sweeping verandah. We want to create your perfect vision whatever that may be, so it's important to us that even an intimate gathering of 20 can be accommodated
If relevant, can couples bring in their own caterer? What about alcohol?
Food and wine is of utmost importance to us at Longview, so we like to do absolutely everything ourselves! This said, our Chefs are more than happy to tailor a menu that suits your tastes and desires for the day- just because it isn't written down, doesn't mean we can't do it
Can the ceremony be held at your venue?
Absolutely, we have a gorgeous ceremony lawn that overlooks the vast vineyard. Our ceremony service is complimentary and includes the setup of 30 chairs, café style umbrellas, wine barrels, a signing table and red carpet- pick and choose what you'd like to use and feel free to add your own elements like an arbour, floral arrangements or a rose petal aisle to make the service truly your own
Are the couple free to decorate as they like?
Of course, we encourage couples to personalise our venue to make it their own, and we're always on hand to help with recommended suppliers, styling inspiration and suggestions. The great thing about our Barn is that it has so much natural character that you really can do as little or much as you'd like- some couples keep things simple and let the rustic wooden beams, galvanised iron and open fire places speak for itself- whilst others create a complete juxtaposition, opting for elaborate floral installations intertwined with exposed pendants suspended above the guests below
If your venue is outdoors is there a backup space in case of rain?
Our ceremony lawns are outside, but we have a gorgeous backup option in case of inclement weather as well. Our sweeping verandah alongside the lawn still boasts vineyard views, yet can be fully enclosed with sliding glass panes and has heating throughout so guests will be comfortable whatever the weather is doing
Could you give our readers some indication of the range of prices for hiring your venue?
This really depends on your numbers, wedding style, time of year etc so it's best to contact our Events team for a wedding package or quote
How early do couples need to book you?
If you have your heart set on a particular date it's best to get in as early as possible, particularly if your date is within peak season which runs from October to April, as we do have bookings 2 years in advance. On the other hand, if you're quite flexible and happy to consider Fridays, Sundays or dates in the cooler months then this opens up more options- we've even had couples book their weddings less than 3 months out!
What time at night can weddings stay at your venue?
We are licensed until midnight so encourage newlyweds to celebrate with their guests until this time- after that anyone who is staying onsite is welcome to continue the festivities in our accommodation
Do you offer accommodation options?
Yes, we can sleep up to 36 guests onsite. We have 6 'Longview Suites' and 5 'Vineyard Suites' which boast beautiful views of the vineyard available, as well as 1 Spa Suite which for a little added luxury! All of our suites are fitted with a king size bed (which can be separated into two king singles on request), en-suite bathroom, self-contained kitchenette, flat screen HD television and outside deck with pergola. In addition to the 12 suites we also have a beautifully restored 1920's homestead which can accommodate up to 12 people and is a popular option for bride's who wish to stay at Longview the night prior and have hair and makeup done onsite in the comfort of their dressing gown!
What other (if any) wedding services do you offer?
We offer as much support and guidance in the lead up to your wedding as possible, this includes assisting with recommended providers, idea generation, obtaining transport quotes etc. Approximately 6 months prior to the wedding we like to sit down face to face and go through all the finer details of your wedding, including the suppliers you've booked, food and beverage selections, accommodation requirements and how you would like the day to unfold in terms of timing- this allows us to create a detailed itinerary for you. On the day itself one of our Events team will be onsite first thing, up until you are announced into the reception. We will coordinate everything from setup all of the Longview inclusions to collecting the bride and bridesmaids to prepare them for walking down the aisle
How can people get in contact with you?
The best thing to do is visit our website www.longviewvineyard.com.au, call us on (08) 8388 9694 or email us at events@longviewsa.com.au, but you can also find us on all of the usual social media outlets!
Photos of Longview Vineyard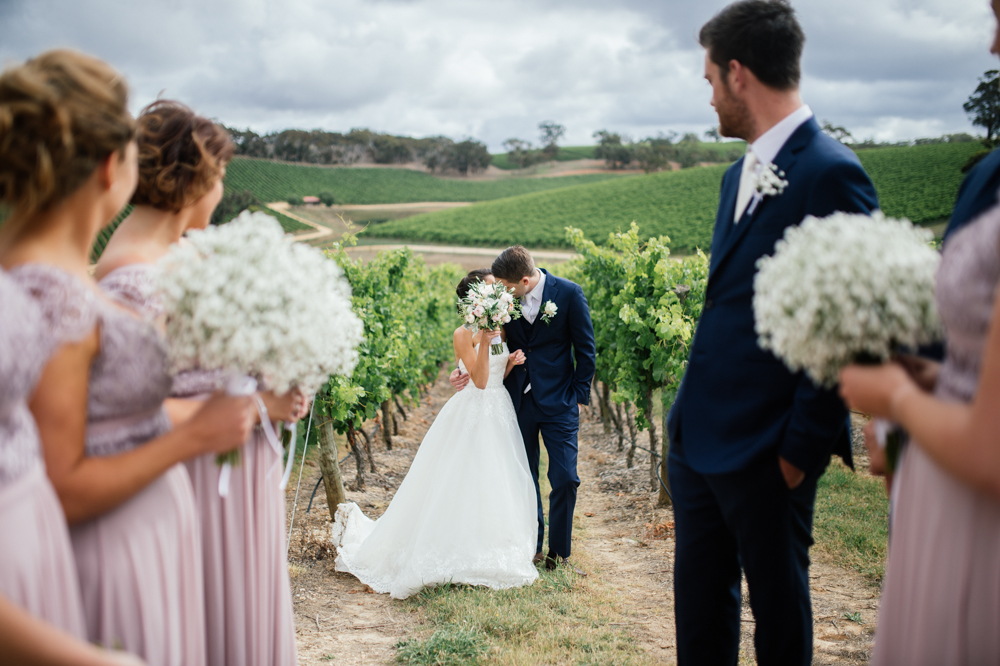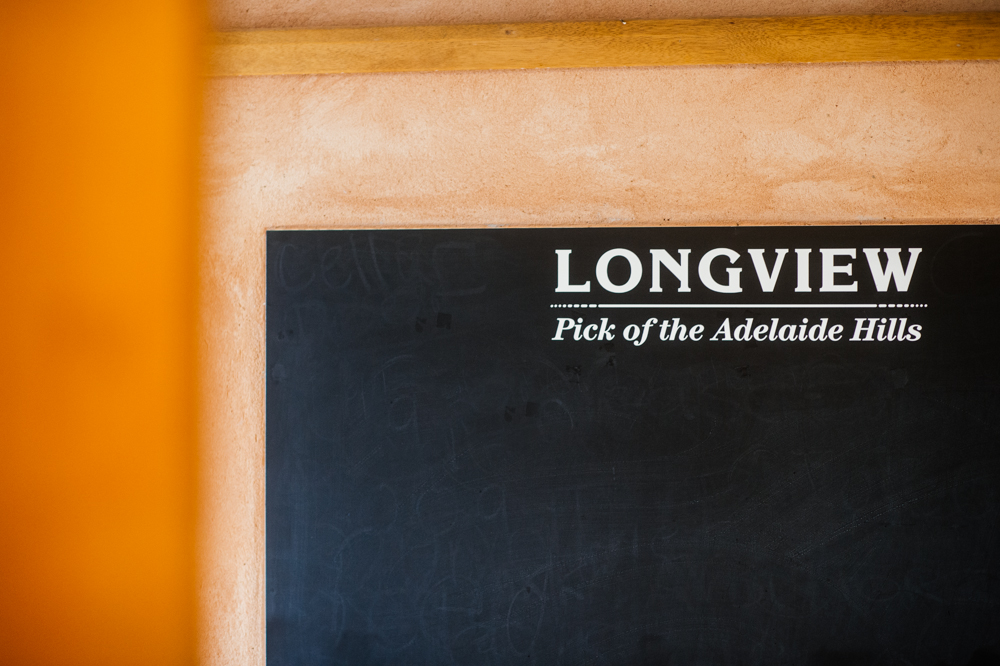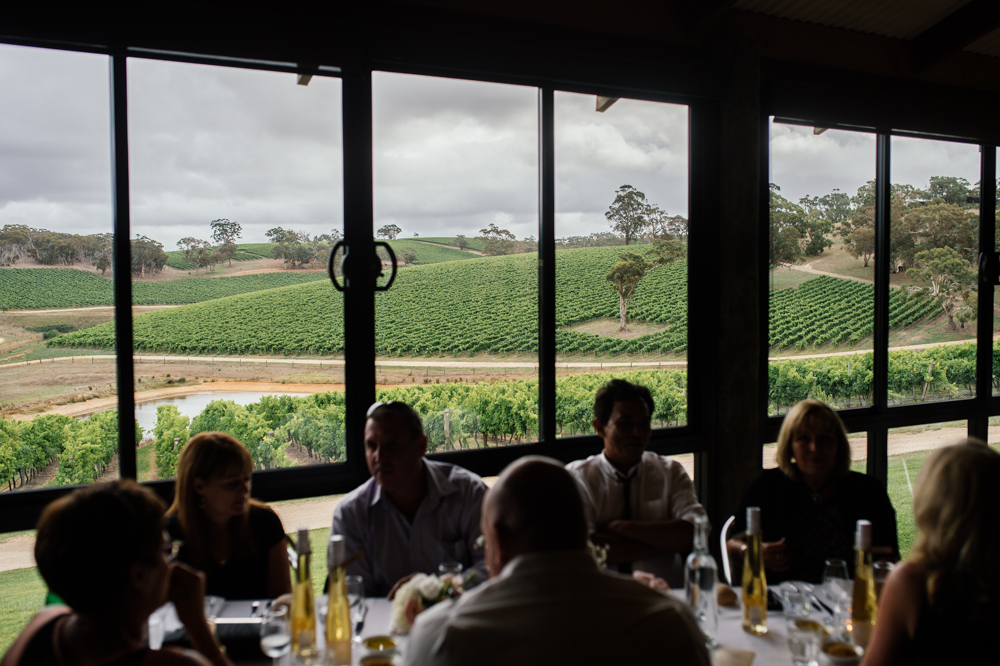 Website: Longview Vineyard

Telephone: (08) 8388 9694
Address: 154 Pound Rd, Macclesfield SA 5153
More Venue related posts from the Adelaide Wedding Blog